Toward our Second Century
Toward our
Second Century
Duke will transform teaching and discovery for the 21st century.
New fusions of our research and educational missions will create innovative, team-based learning opportunities, will take advantage of new technology, and will create a robust and responsive learning community that includes everyone.
Bass Connections
Bass Connections' innovative interdisciplinary projects put faculty, undergraduates, and graduate students on teams to research and solve some of the most intractable questions we face as a society. This year, groups are looking at everything from the way zoonotic disease spreads in Madagascar to prevention of sexual misconduct on college campuses to the connection between exercise and mental health.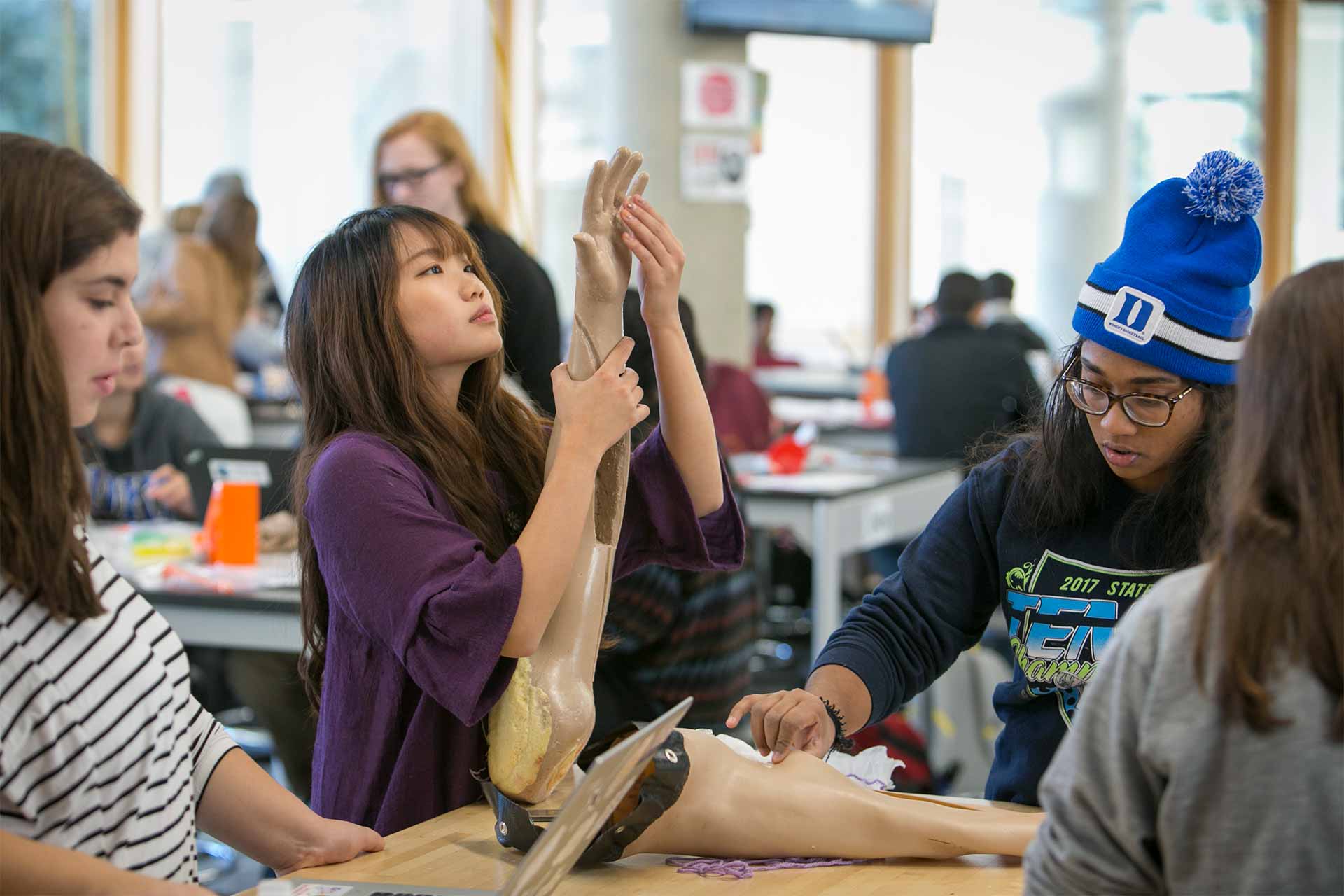 Pratt First-Year Design Lab
Engineering schools have long faced retention challenges – the math and science courses you have to take in your first year can be so difficult that students lose sight of why they wanted to be engineers. The Pratt School of Engineering has introduced a First-Year design lab that gets students involved in solving real-world problems from their first day on campus.
Undergraduates Developing Policy Solutions for Lawmakers
The Sanford School of Public Policy is offering a redesigned Introduction to Politics and Policy Course that gives undergraduates the opportunity to research and present real-world policy solutions for queries submitted by elected officials and policymakers.
Toward our Second Century